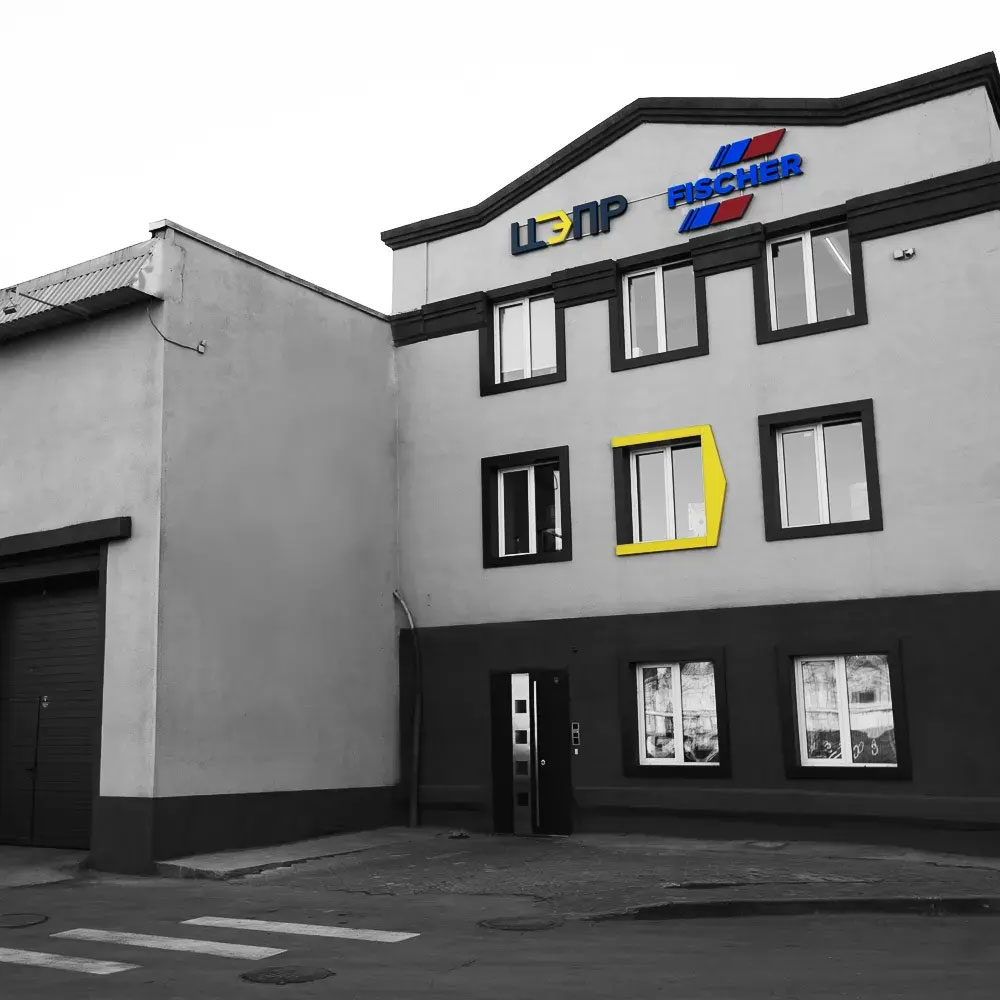 CENTRE FOR EFFICIENT PRODUCTION
The Centre for Efficient Production (CEPR LLC) was established in 2010 aimed to introduce on the Russian market advanced solutions and systems for increasing the useful life of high-tech production equipment that have already proven themselves in the European and global industry.
Today, CEPR is a group of companies that provides solutions for the maintenance of metalworking equipment using modern approaches and tools. CEPR has established its own repair production of spindle units and manufacturing of precision machine tool components. A specialized division was organized in order to develop and implement innovative solutions for equipment monitoring and protection.
Thanks to a representative portfolio of successfully completed orders and established professional cooperation with the world's leading manufacturers of machine tools and machine tool components, CEPR Group has gained a reputation of a reliable partner in the country's mechanical engineering business.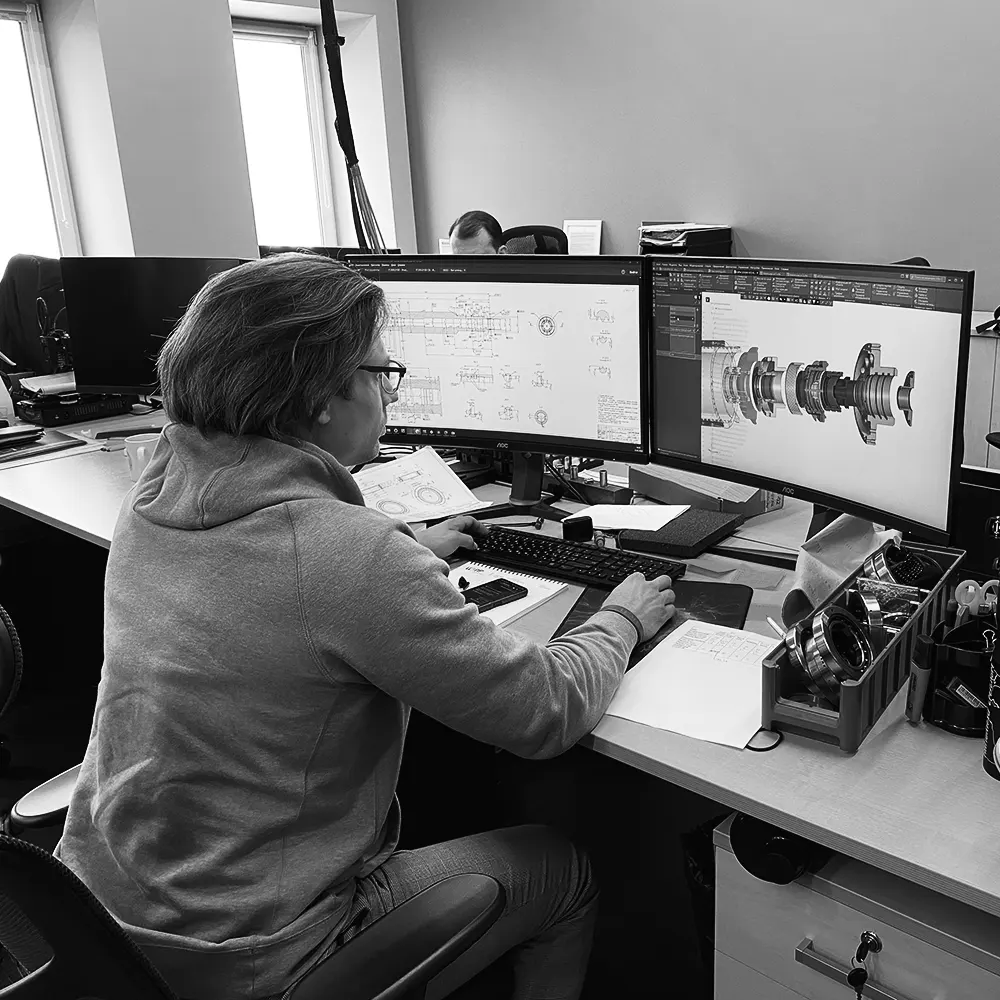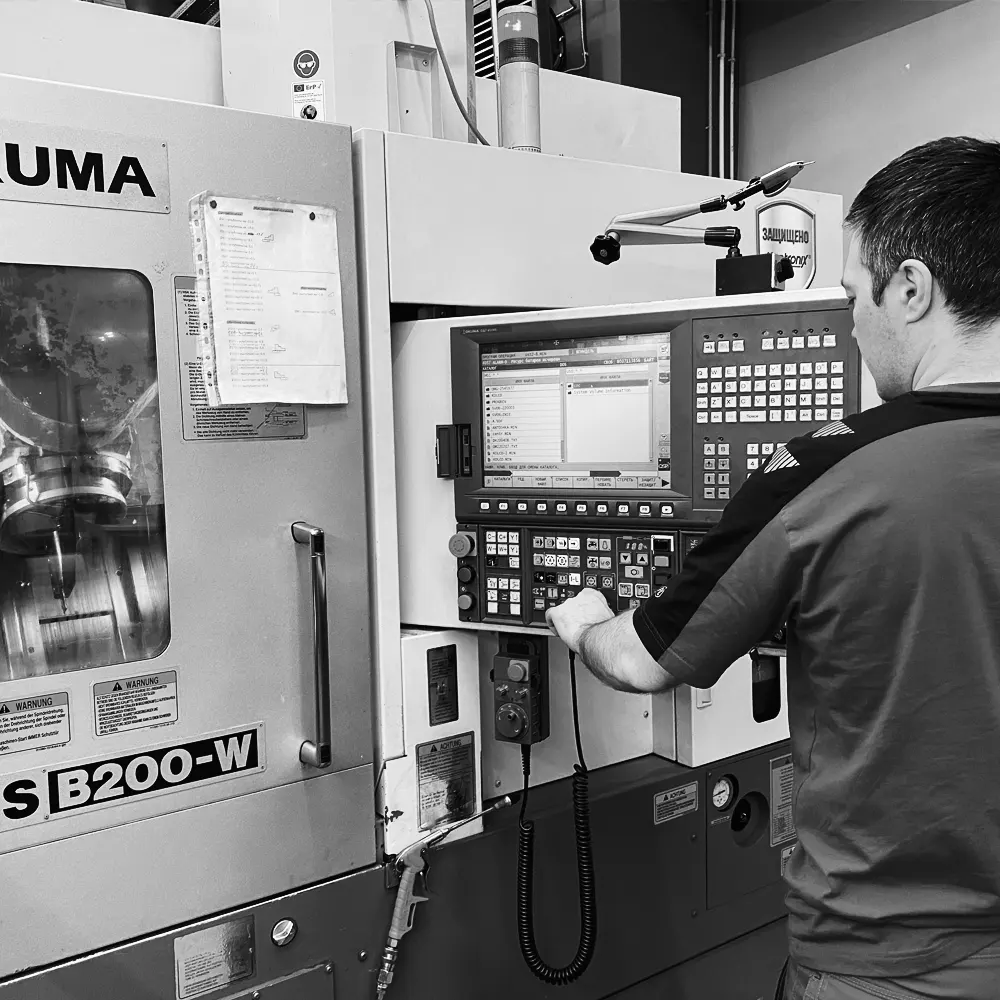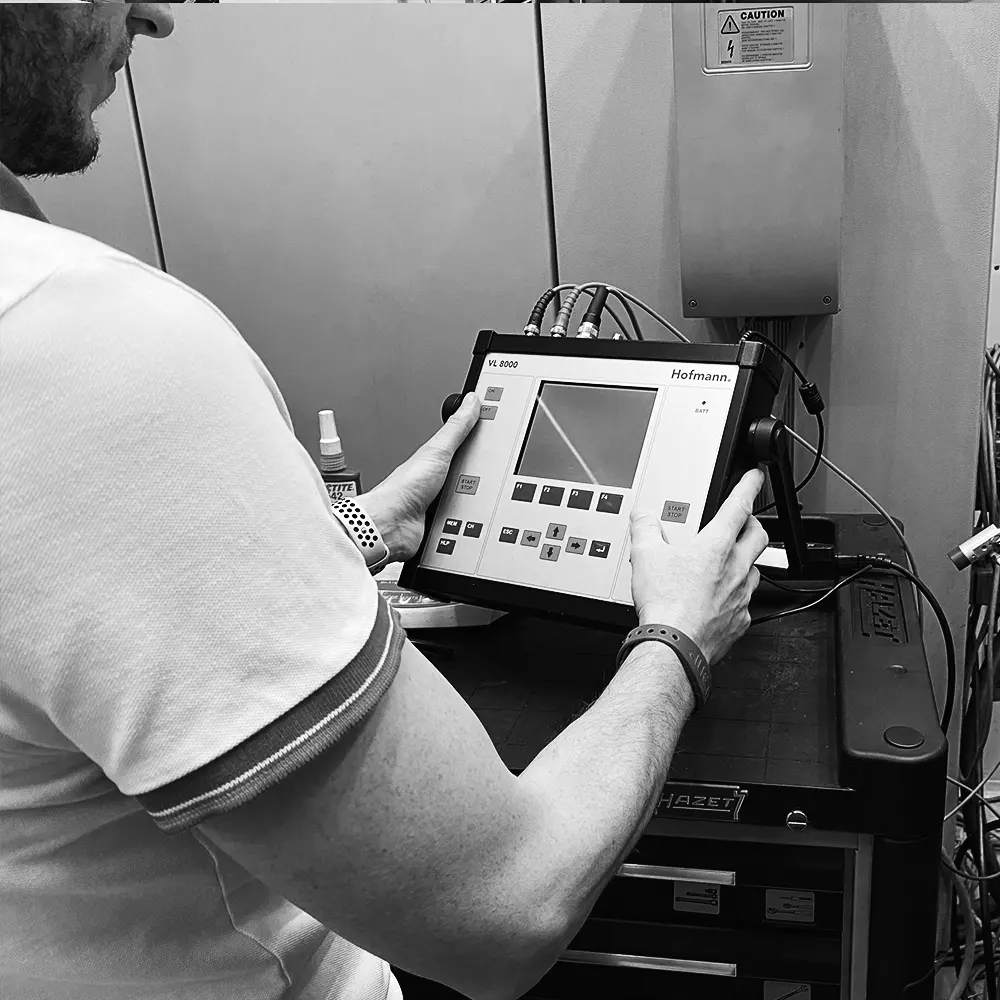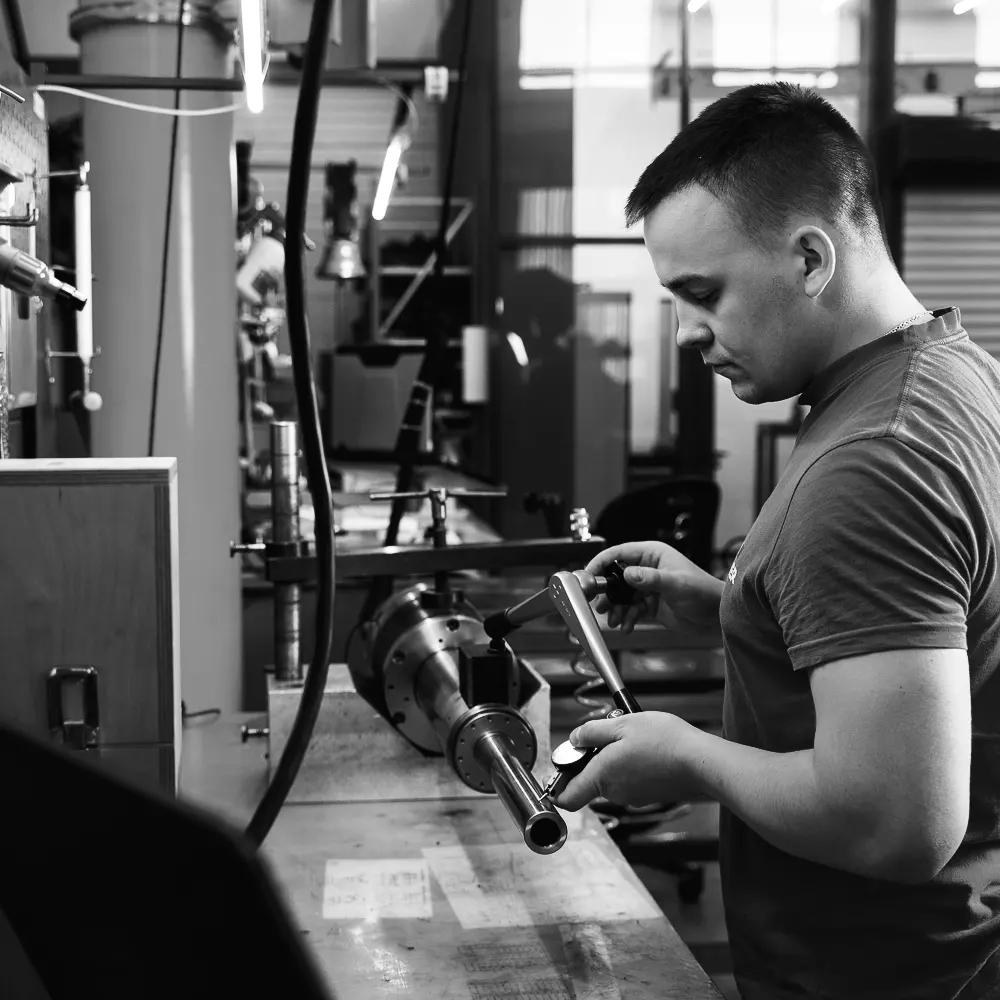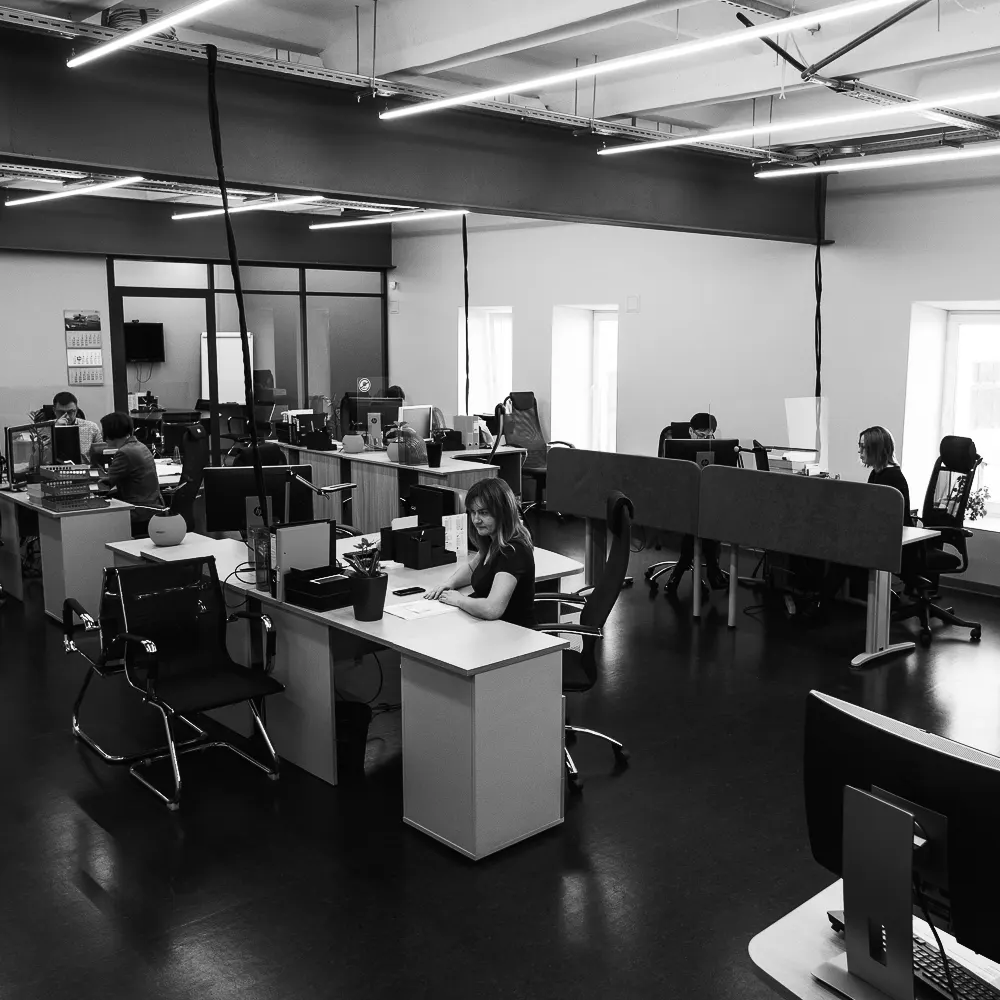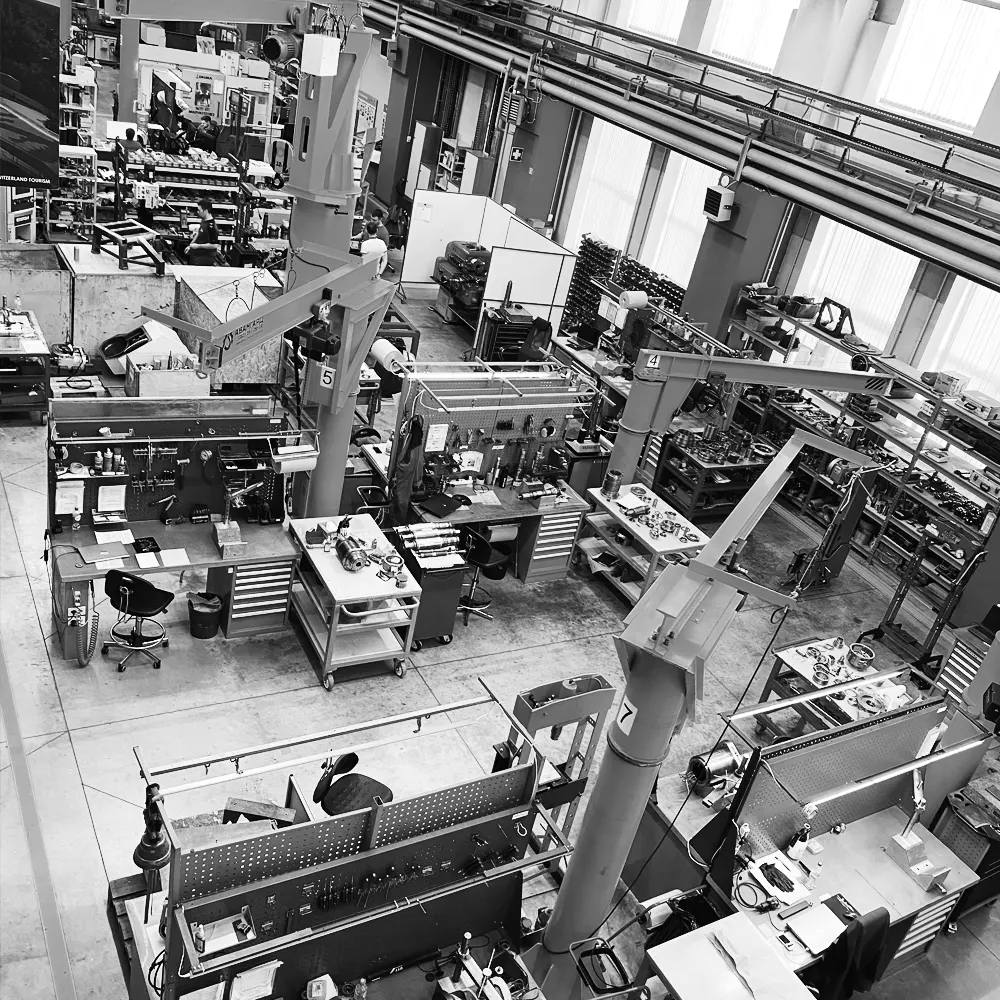 Service
Solutions 4.0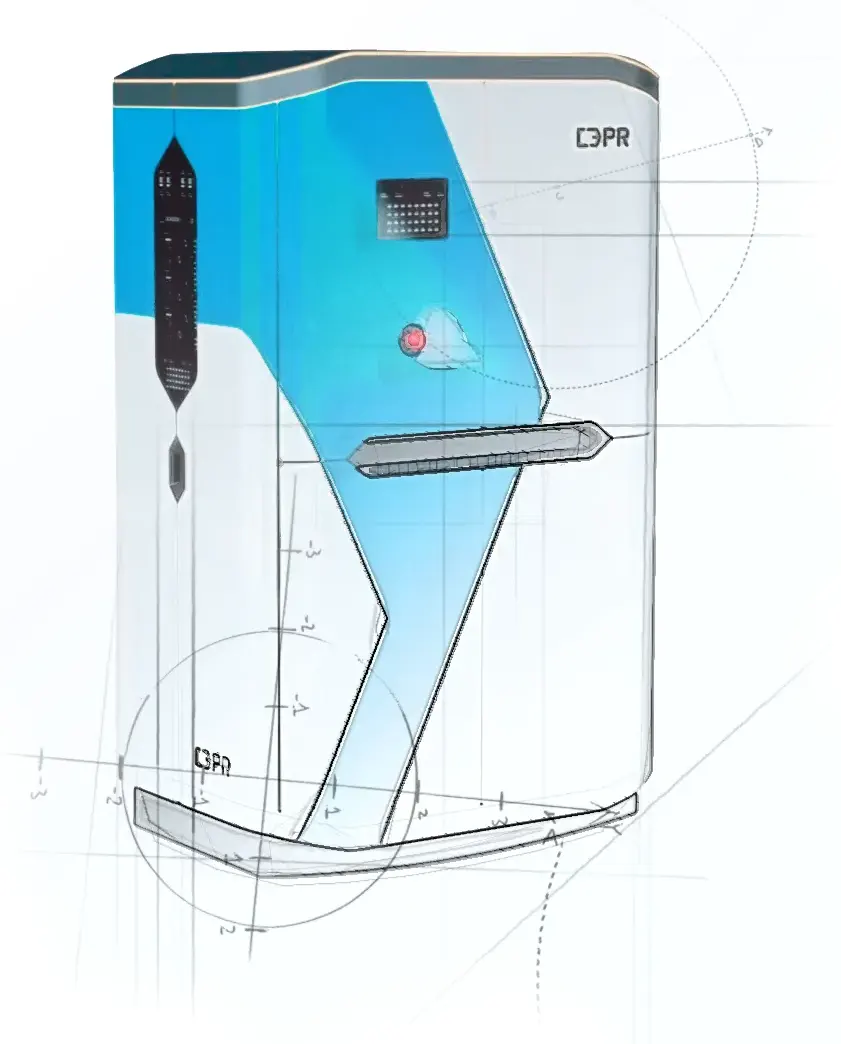 AUTOMATED COOLANT MONITORING
Automatic 24/7 monitoring of key coolant parameters
Machine group connecting and monitoring
Maintaining coolant parameters at a preset level for all connected machines (%, pH, dH, EC)
Automatic emulsion preparation with preset parameters
Complete self-sufficiency for 3 to 6 months
Mode of circulation and additional fine coolant filtration
Transparency of coolant condition parameters on machines
Notification system for emergency situations and routine maintenance (integration with CNC).
The ACM 4.0 coolant quality control system, in fact, solves the problem of "unmanned" reliable coolant maintenance, significantly reducing consumption, saving operators, machine and workpiece from negative influences with a guaranteed high result.
Learn more
MACHINE PROTECTION
The machine equipment monitoring system based on the Montronix platform allows the observation of correct operating modes, prevents critical overloads on components and mechanisms, minimizes the consequences of emergencies, and performs operational in-place diagnostics of equipment.
Highly effective protection system (accident response time < 1 ms)
Up to 90% emergencies consequences reduce
Automatic monitoring and process analytics
Machine diagnostics in a stationary and mobile version
More than 700 systems installed in Russia
CEPR solutions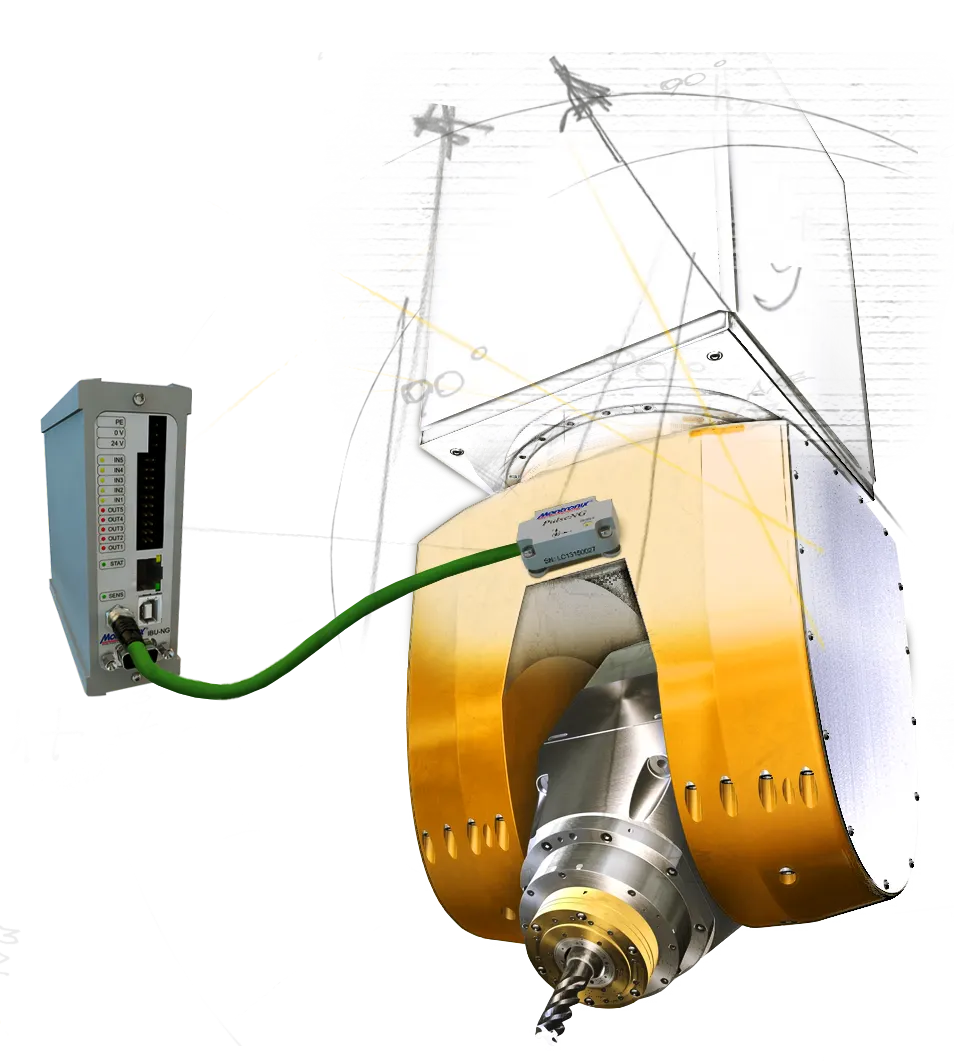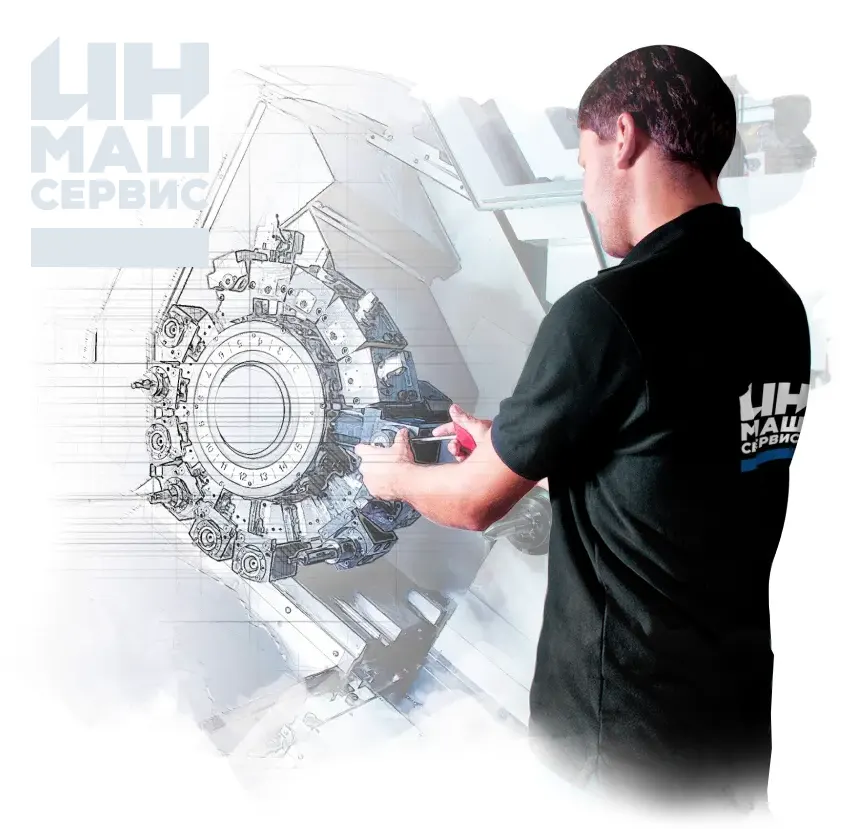 MACHINE
SERVICE
The INMASHSERVICE company was established in 2016 as a part of CEPR Group with the aim of providing high-quality machine service to ensure the continuous operation of the equipment and the maximum efficiency of your production.
Our engineers are proven experts with many years of successful high-quality work for leading Russian customer enterprises, applying their expert knowledge of equipment, processes and analytics, backed up by internships and training from leading foreign machine tool builders.
40+ highly qualified service engineers
Service teams in more than 15 cities in Russia
Original components and high-quality analogues of parts and assemblies
Own manufacturing of spare parts, including precision machine components.
Machine overhaul and modernization programs
About Сompany
SPINDLES AND MILLING
HEADS REPAIR
Fischer Spindel Technology was established in 2010 with the aim of organizing a high-tech service centre for the repair and maintenance of motor spindles for Russian machine-building plants. The co-founder of the company was the Swiss industrial group FISCHER Spindle Group AG, one of the world's leading manufacturers of spindle assemblies. It allowed the Russian joint venture to obtain and quickly implement advanced technologies for servicing at the highest level. For many years, the company has been the leader in the spindles and milling heads repair on the Russian market.
High-tech equipment for repair production
25 highly qualified certified employees
Authorized by the world's largest manufacturers of metalworking equipment
The largest in Russia service centre for spindle units and milling heads repair
Own production floor for parts and components manufacture
6000+ refurbished spindles and 100+ milling heads
About Сompany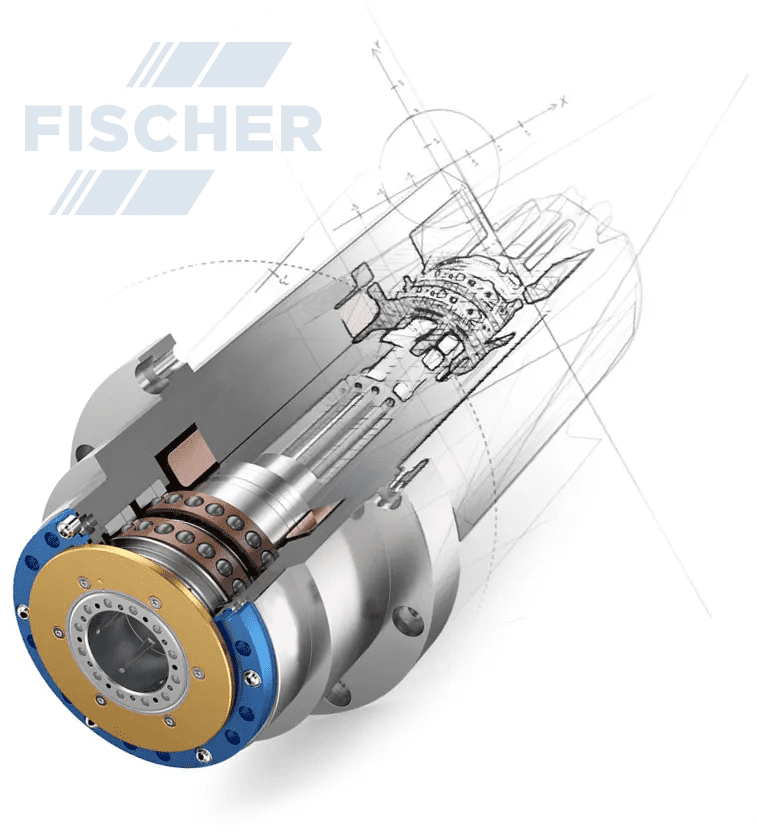 CONTINUOUS
DEVELOPMENT
As part of the ongoing development, we established an innovative product development department in order to automate the equipment maintenance. Led by experienced mechanical engineers, our young and ambitious team researches, develops and implements our own solutions thus increasing the availiability and efficiency of domestic production.
A team of highly qualified designers, programmers and engineers
More than 10 planned innovative projects
Cooperation with leading universities and research institutes in Novosibirsk
The company is a resident of the Novosibirsk Academpark
NEWS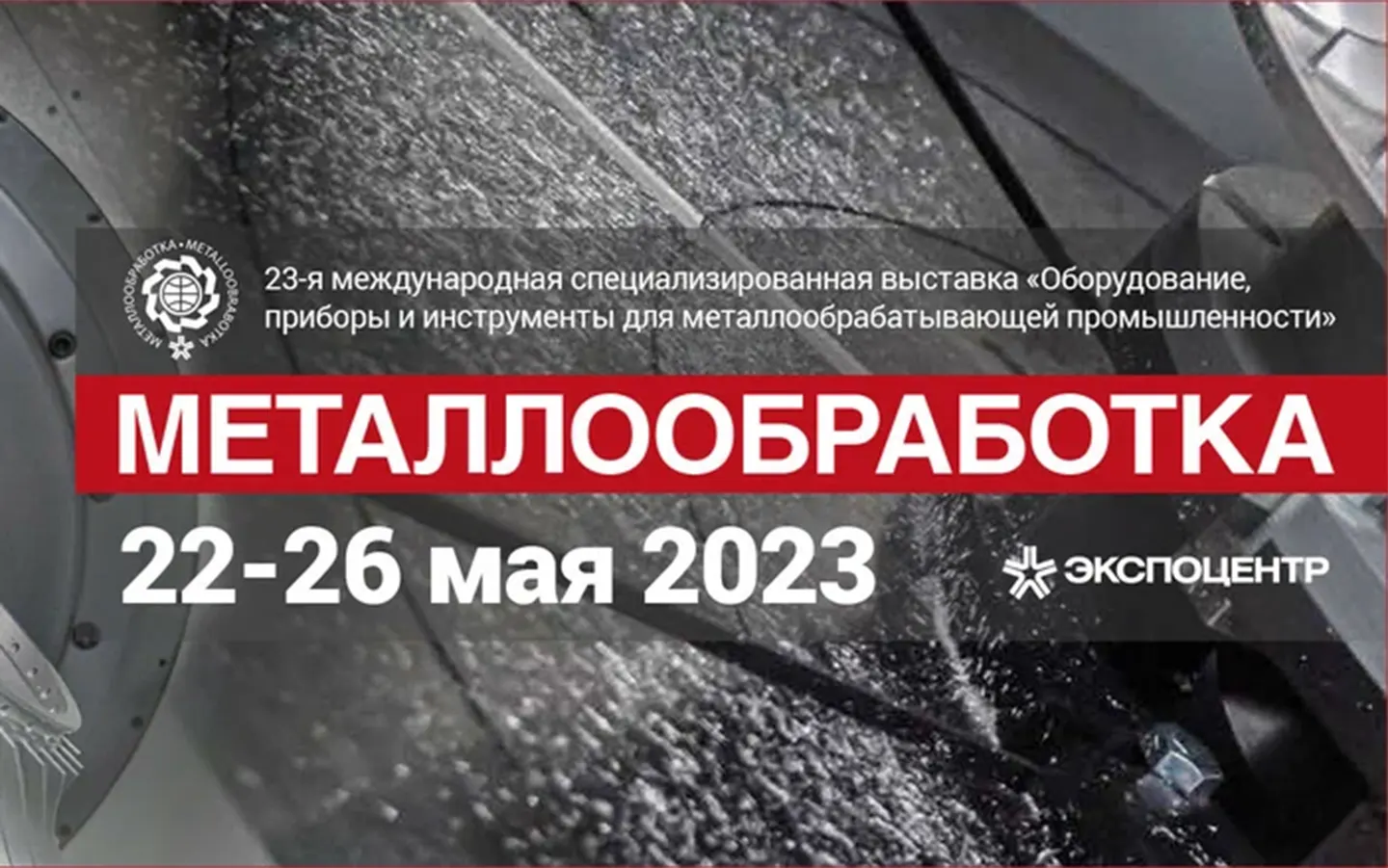 Come visit our stand at Metalworking-2023
Come and visit our stand at the Expocentre Fairgrounds exhibition centre, from May 22 to May 26: Moscow, Pavilion 2, Hall 1, Stand 21E77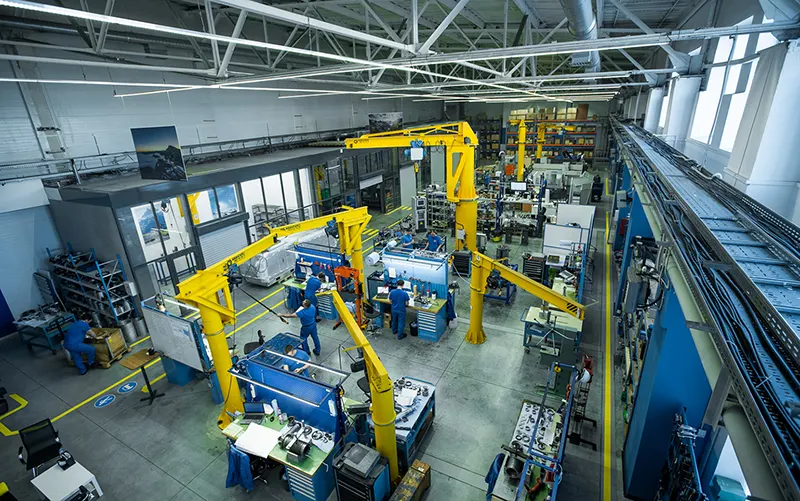 New CEPR maintenance room
In July 2020, a new maintenance room of the CEPR Group was opened in Novosibirsk ...
Contacts
Novosibirsk

building 5
Planetnaya 30,
Moscow
Staropetrovsky proezd, 1a